Hey friends, today I'm excited to be sharing my Kristen Leigh Glimmer Gels Review with you. I did something I don't think I've ever done before in the 12 years of my blog's existence, I did eye swatches of every single shade on my eyes. My eyes are so sore right now! Ouch! Anyway I hope you love them. I purchased a bunch of these eyeshadows in February and Kristen Leigh Cosmetics sent me the rest of the collection to share with you.
Where to Buy
Kristen Leigh Cosmetics use code PHYRRA to save 15%
Price
$12.99 – $16.99
In my video I state that they are all $12.99 but I misspoke, as they range in price from $12.99-$16.99.
Kristen Leigh Glimmer Gels Review Video
Watch on Youtube with Closed Captioning!
About Kristen Leigh Glimmer Gels
Kristen Leigh Glimmer Gels eyeshadows are gluten free, talc free, paraben free, cruelty-free, and vegan! These gel eyeshadows have a shelf life of two years. These eyeshadows can also be used as face and body highlighters, shadow toppers, and lip toppers.
Because I know people will ask, I placed my Kristen Leigh Cosmetics order on January 12, 2020. I received my order on February 10, 2020. The Etsy store states that it can take 2 to 4 weeks to receive your package and that time does not include holidays or weekends.
Kristen Leigh Glimmer Gels Eyeshadow Swatches
Just a note on the application below. I do not wear eyeshadow without eyeshadow primer. For the swatches below, because I swatched every shade on my sensitive skin, I did not put primer on each time. The Kristen Leigh Glimmer Gels work well on primer, on top of other eyeshadow, or by themselves. Because I have hooded eyes, you can immediately see how the color gathers in the wrinkles and folds of my crease.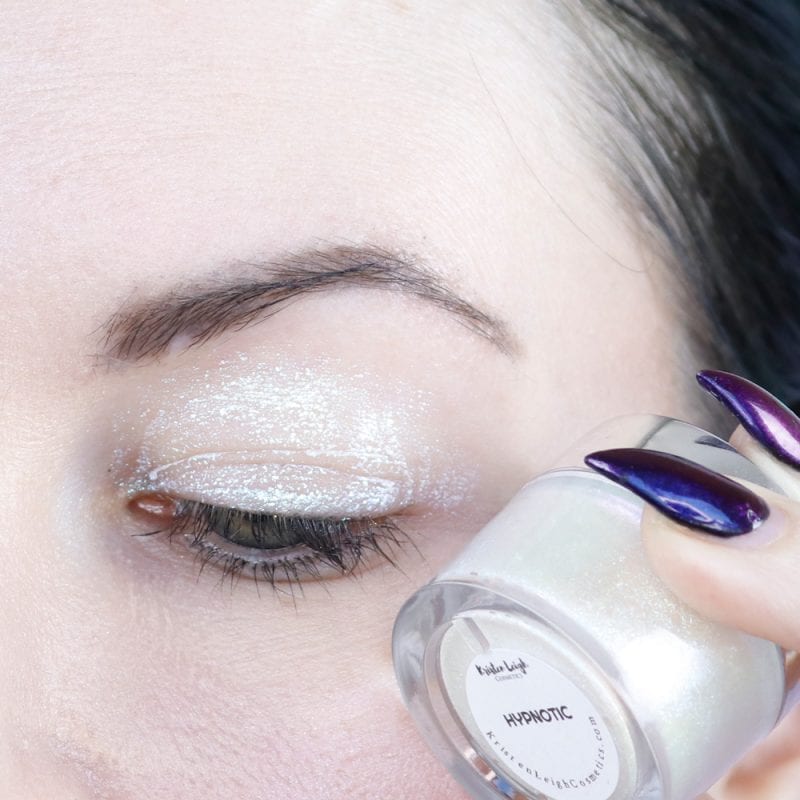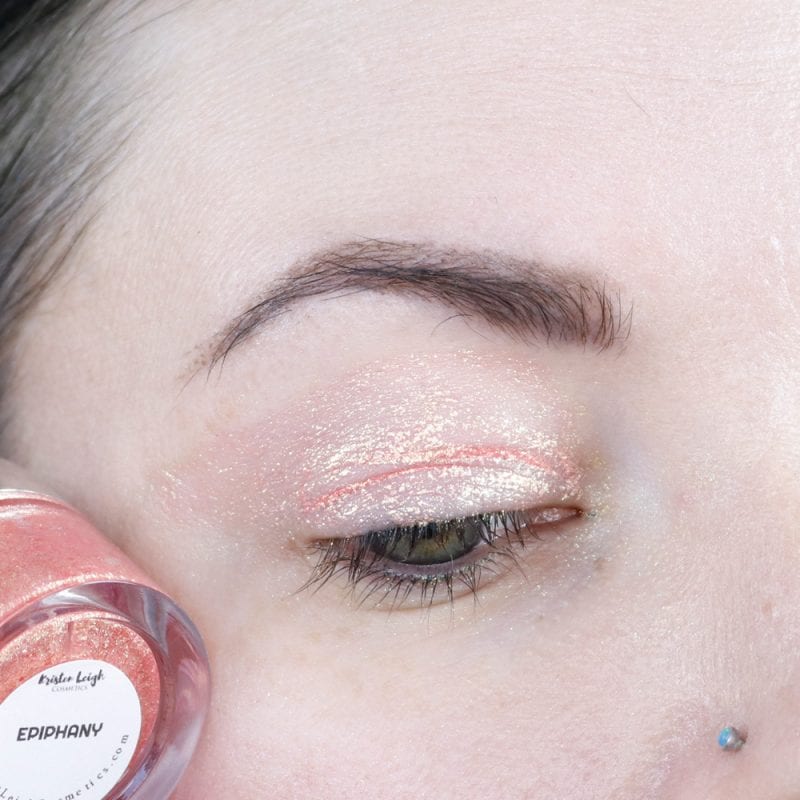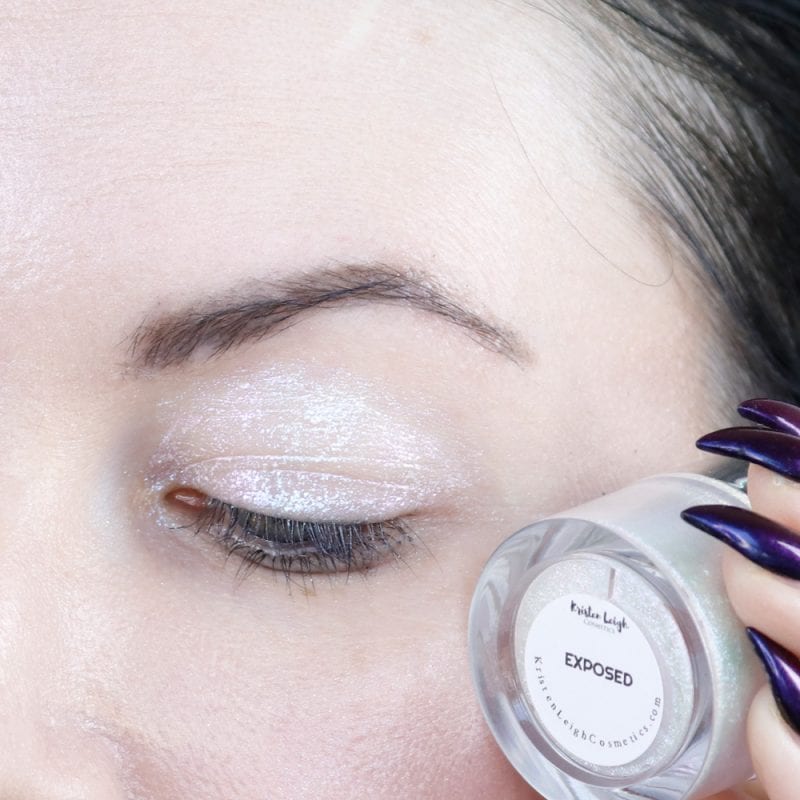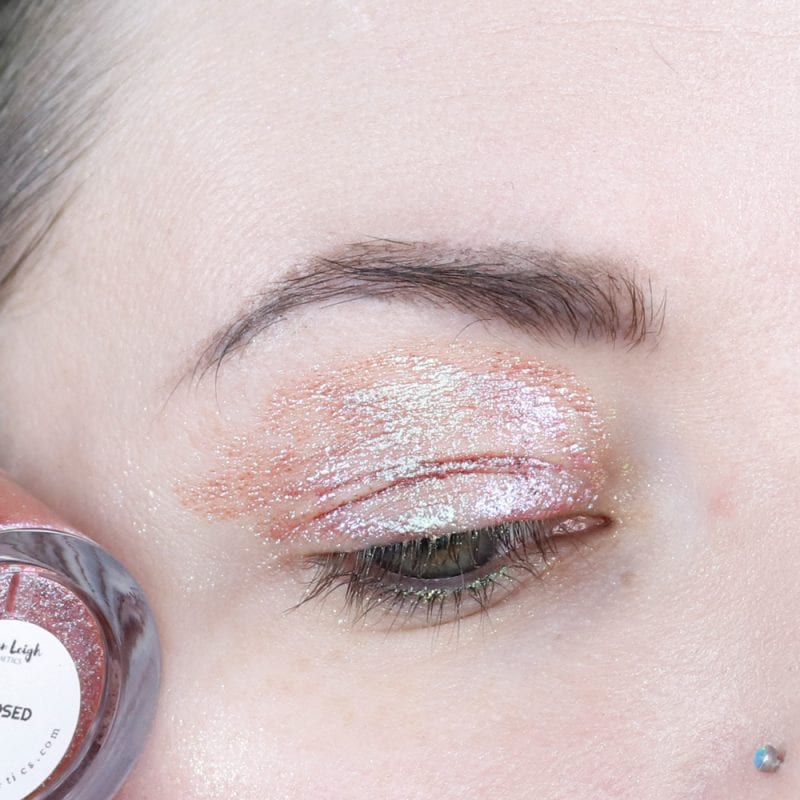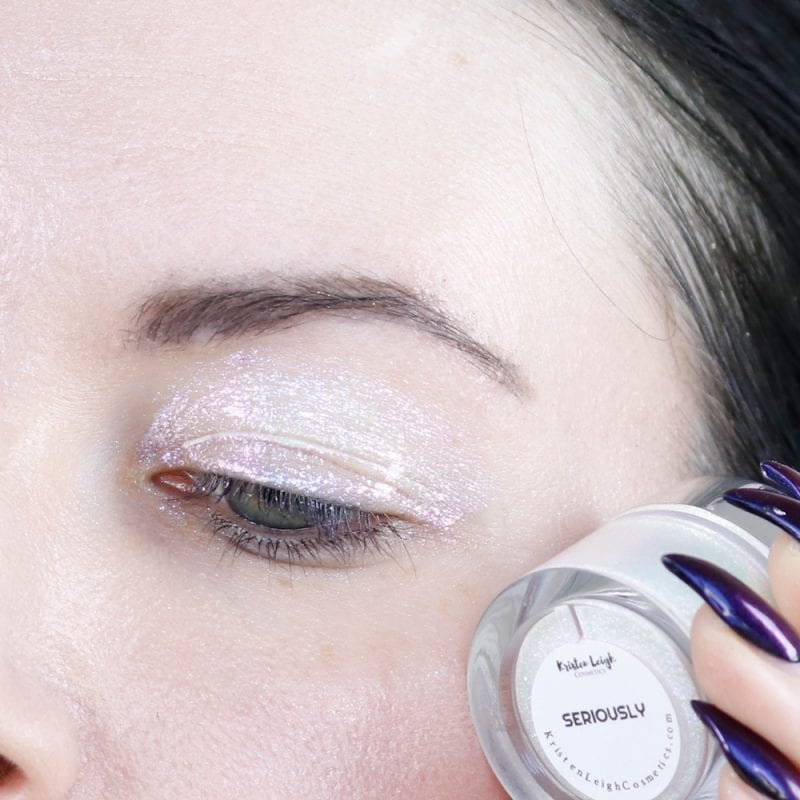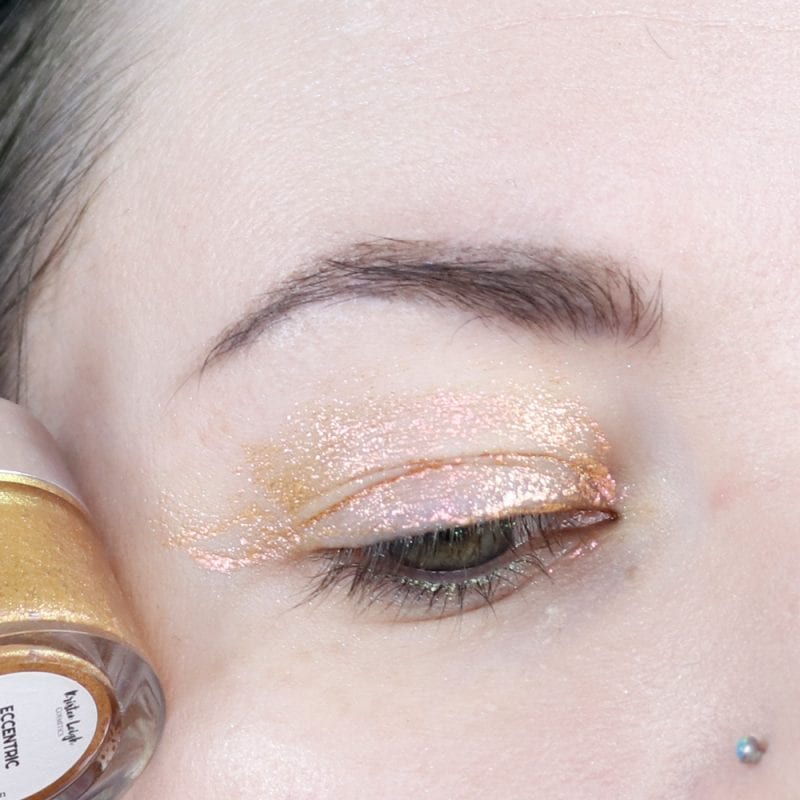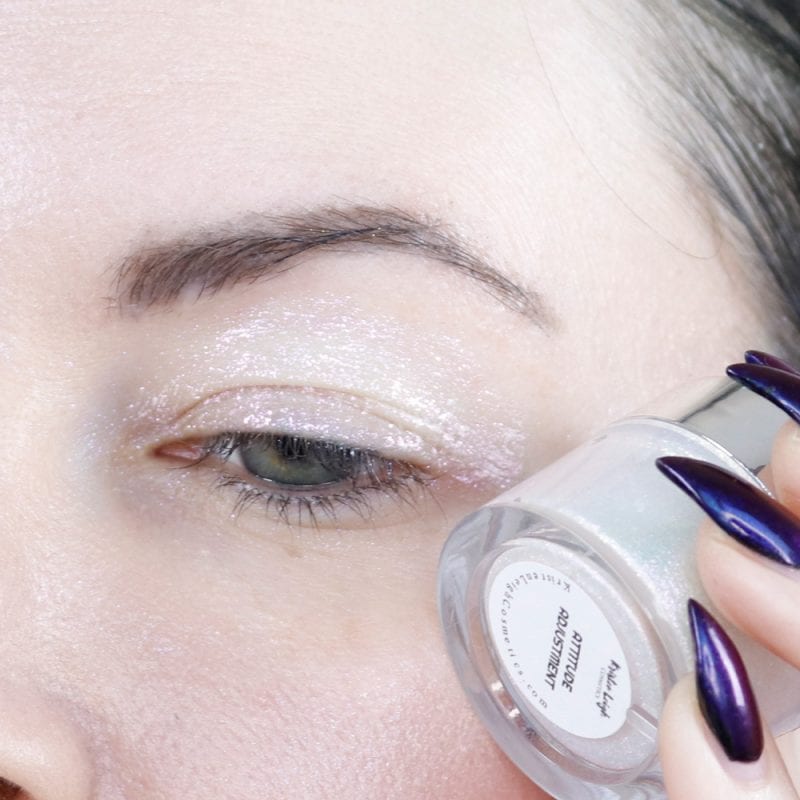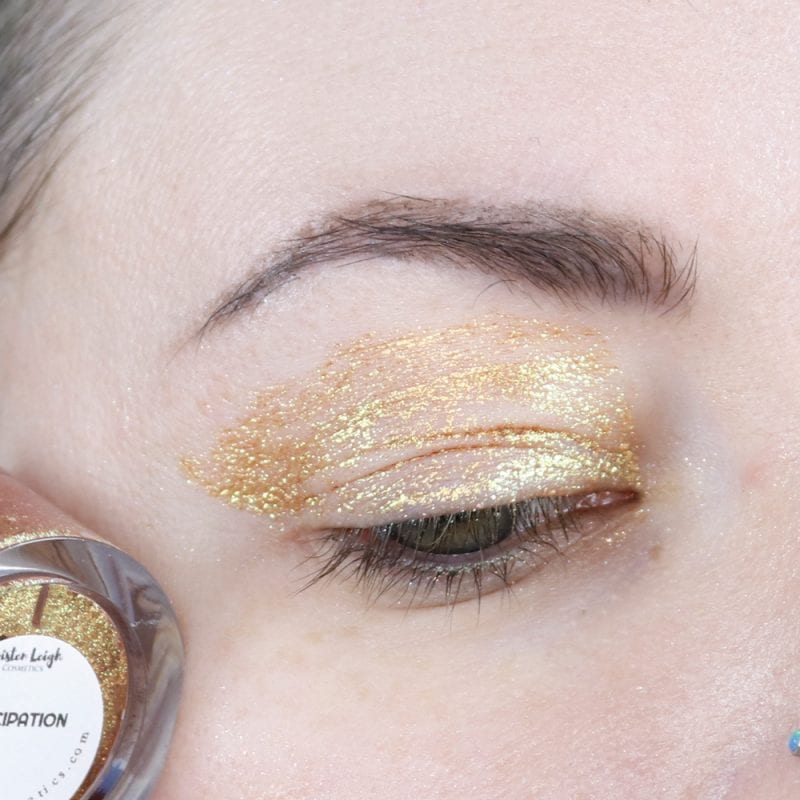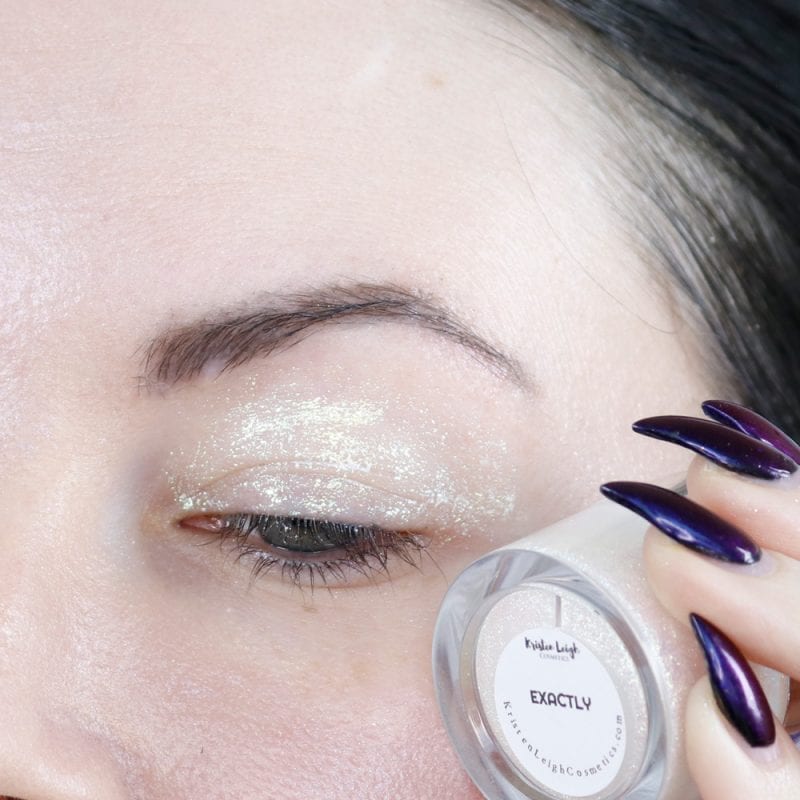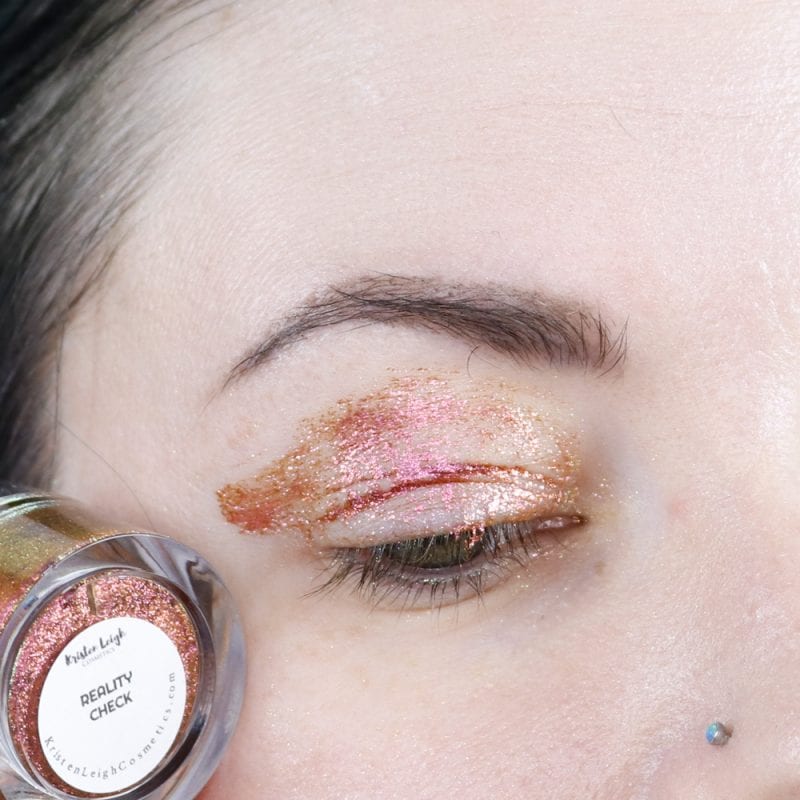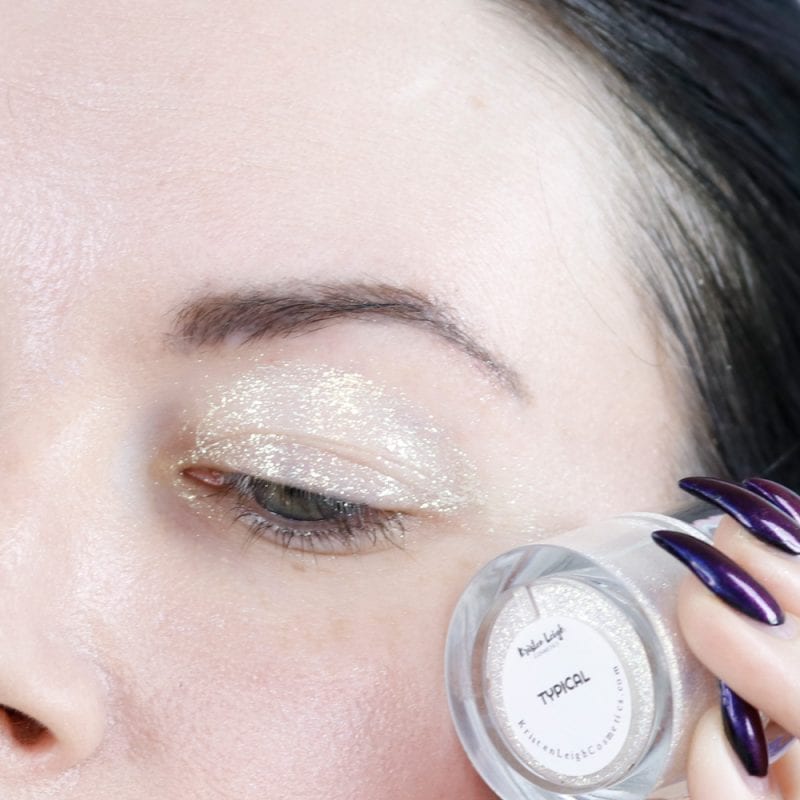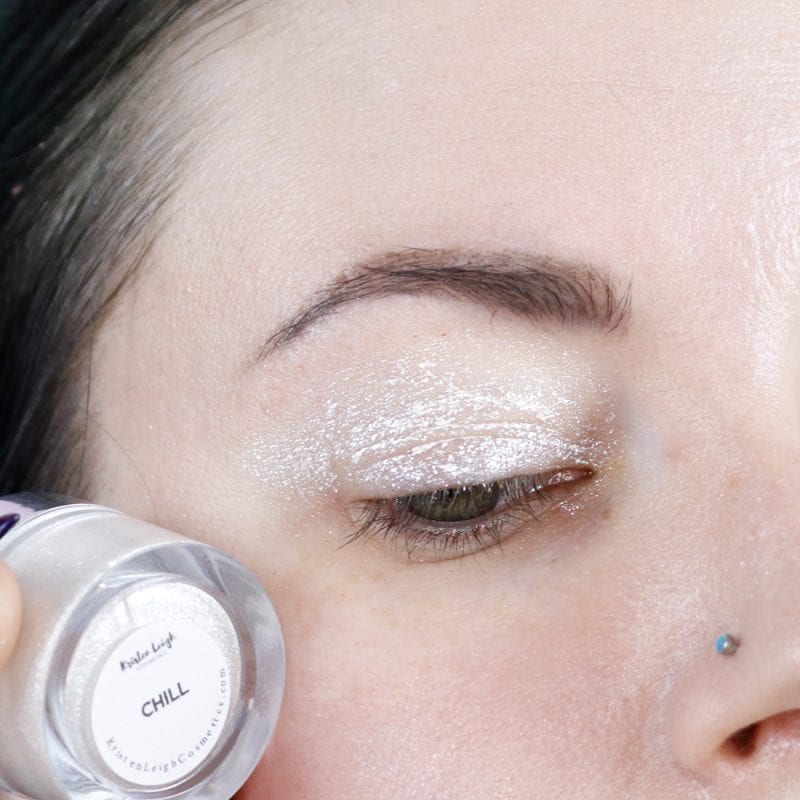 Kristen Leigh Glimmer Gels Swatches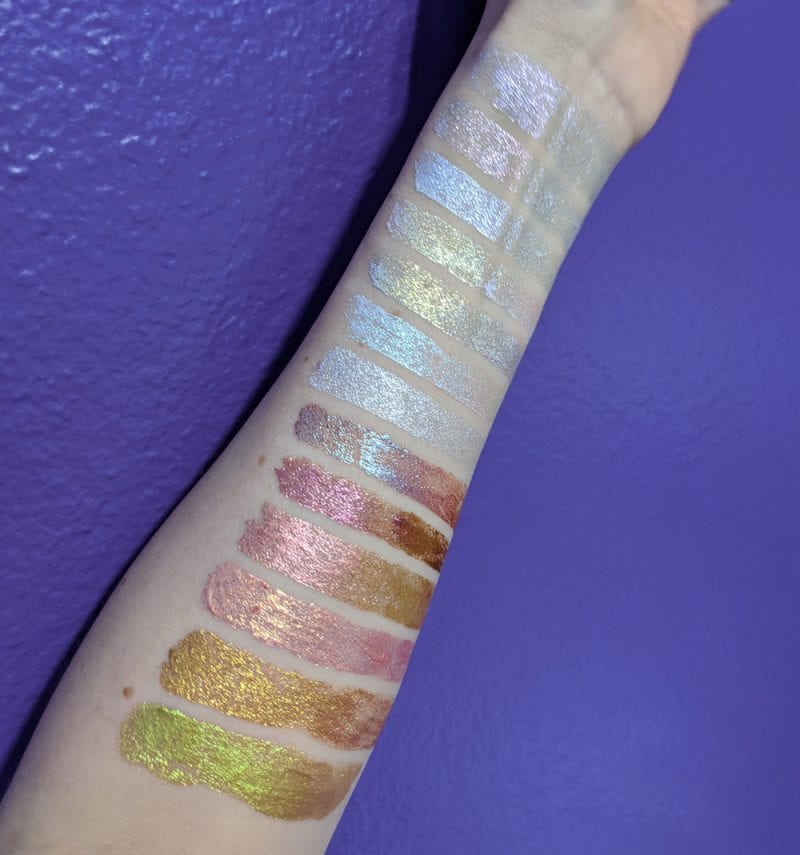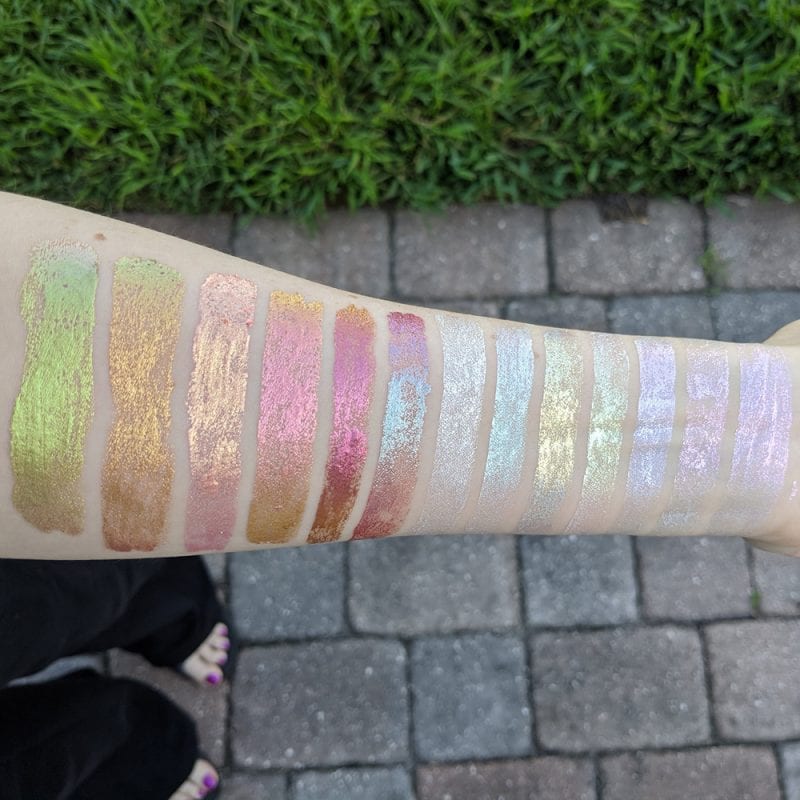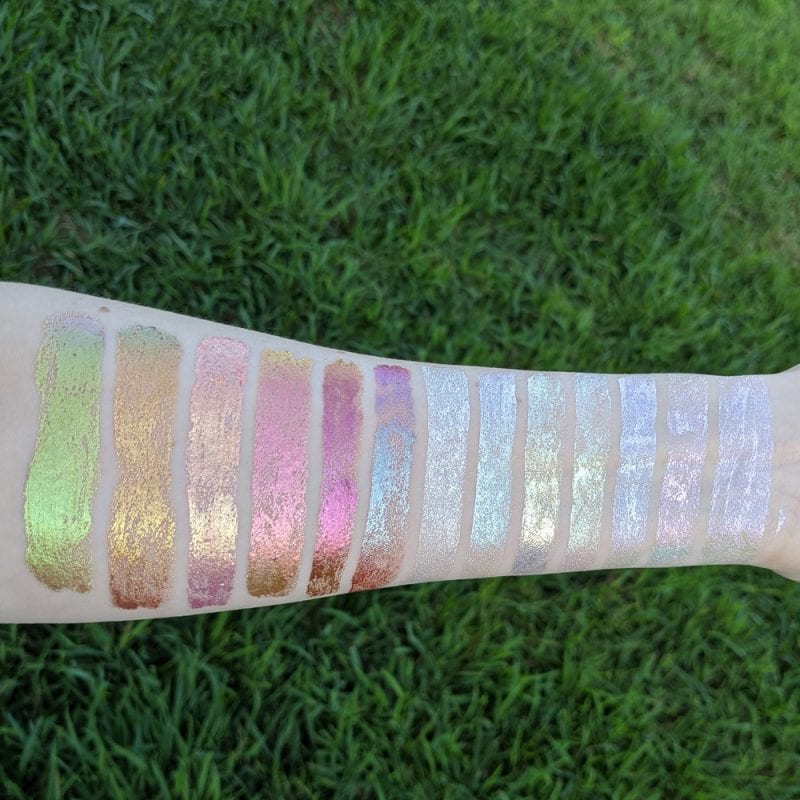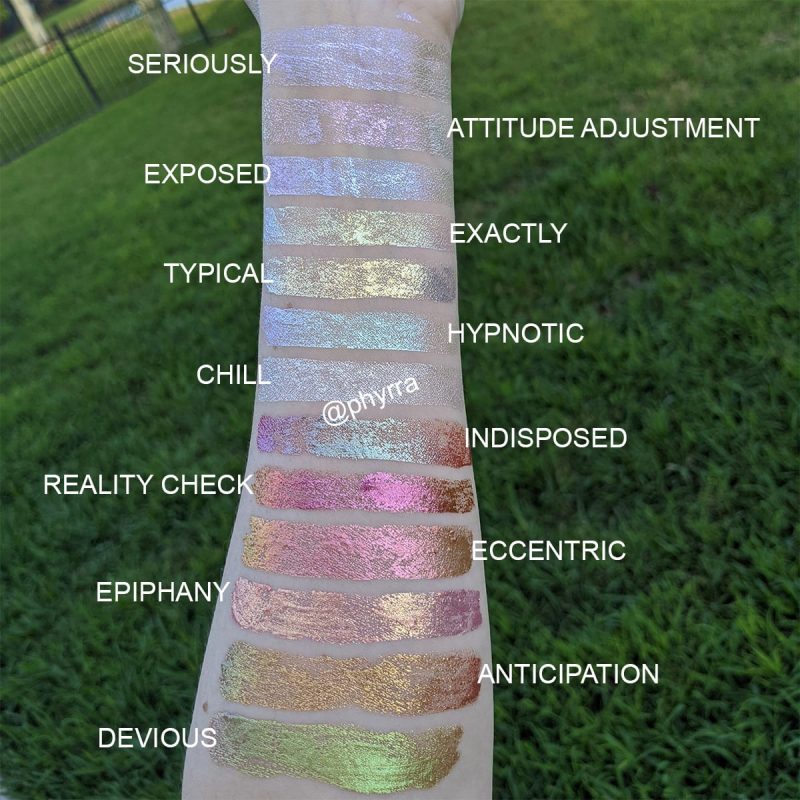 Seriously is a Indigo to pink to purple to gold.
Attitude Adjustment is a purple to pink to orange to gold to slight green.
Exposed is a blue to purple to pink.
Exactly is gold to green to blue to slight purple.
Typical is a white gold duochrome.
Hypnotic is aqua to blue to purple to pink.
Chill is an icy silver white duochrome.
Indisposed is a burgundy to green to blue to red and slight violet with rusty brown undertones.
Reality Check is a beautiful magenta to red to orange to bronze to yellow gold and green at a hard angle.
Eccentric is a pink to peach to bronze to yellow and gold multichrome.
Epiphany is a beautiful sparkly, pinkish rose gold duochrome with slight peachy, coral hues.
Anticipation is a beautiful bronze to gold, to green and blue to brown and slight violet at a hard angle
Devious shifts from greens to pinks and reds, to peach to orange and golds.
Kristen Leigh Glimmer Gels Looks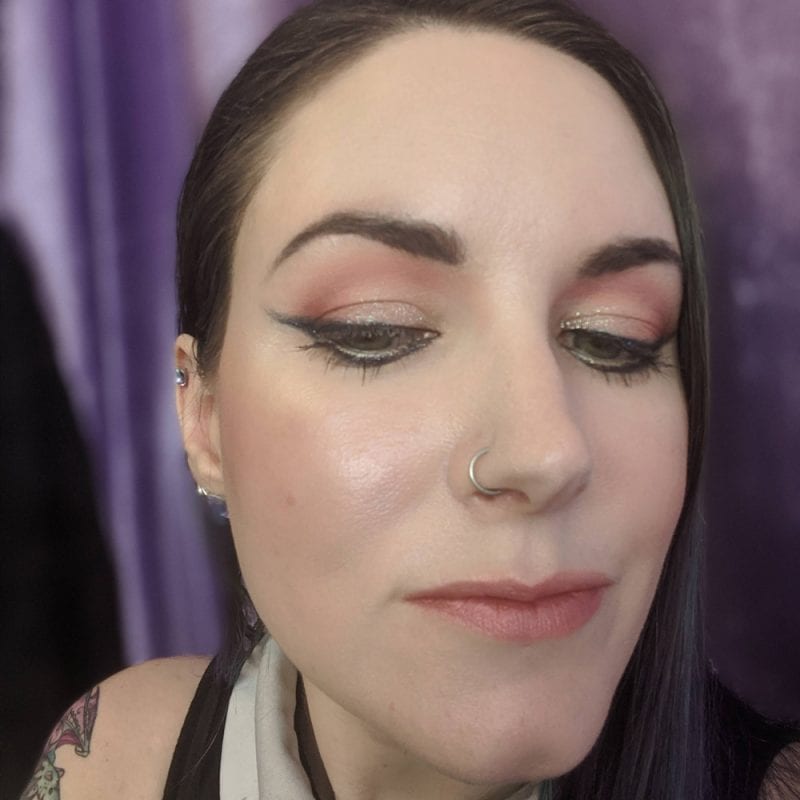 I used Indisposed patted on top of Nomad Cosmetics Carve (from the Encinitas Palette) on the lid.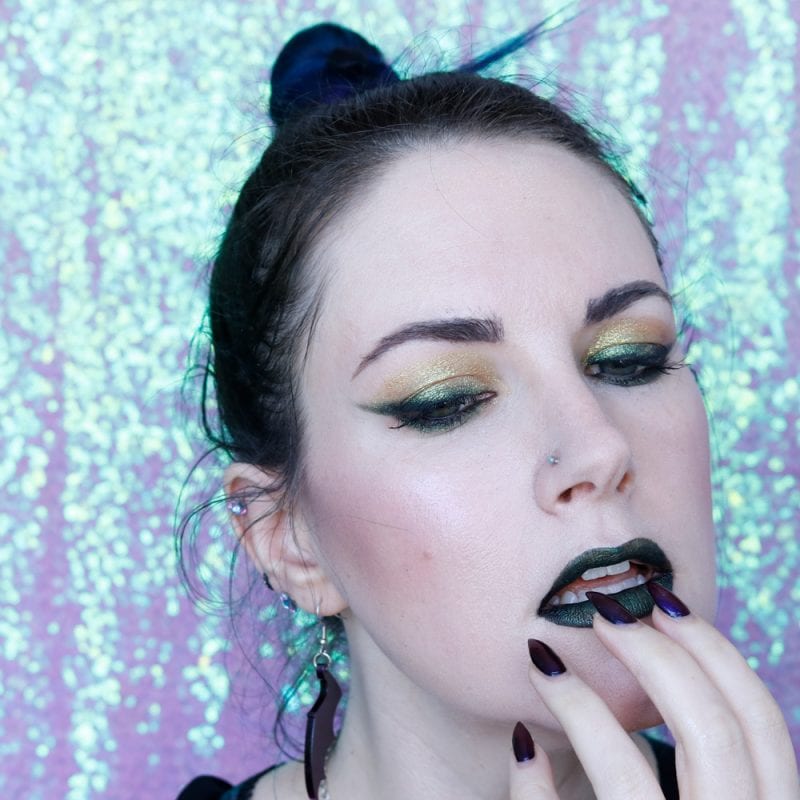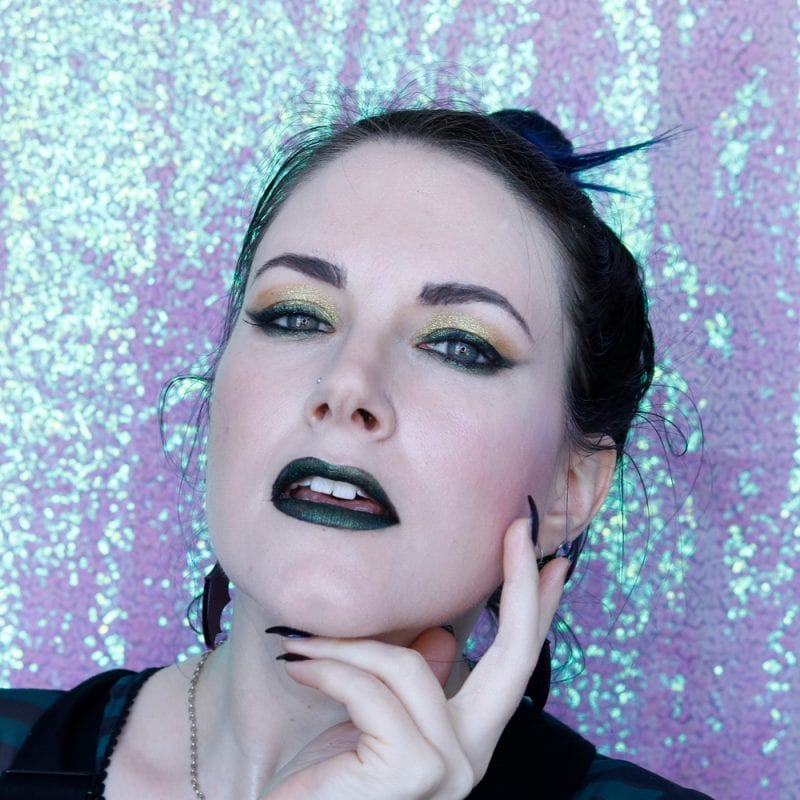 I've recreated this same look at least 10 times with Devious.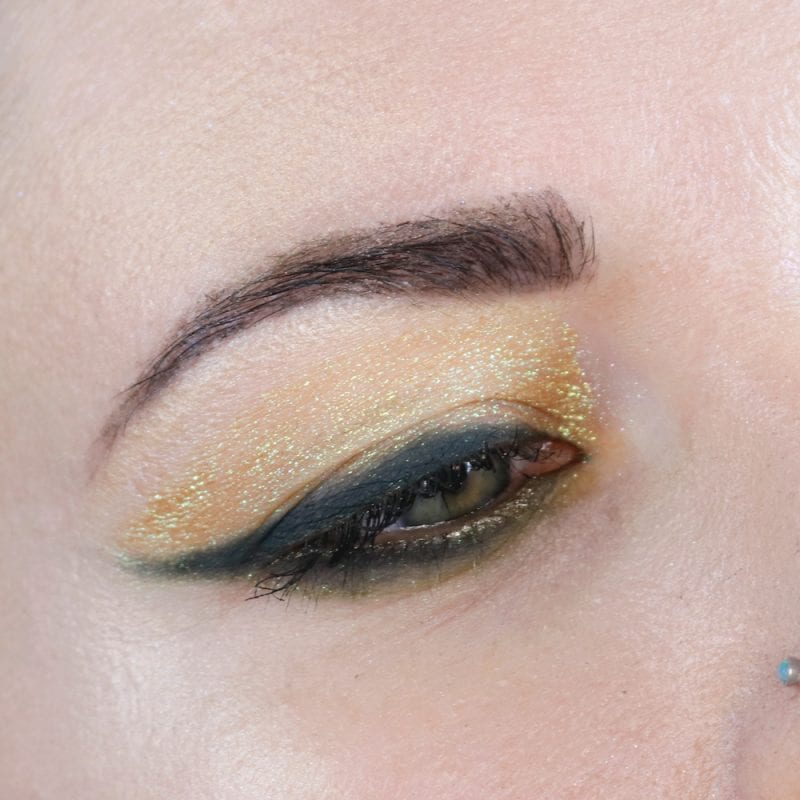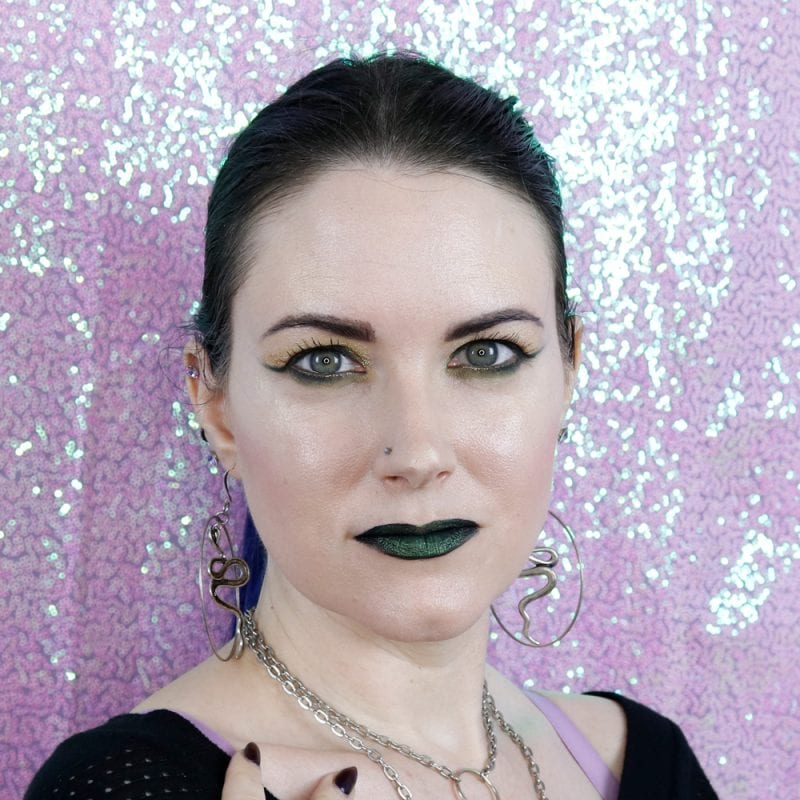 Another version of my Devious look.
I love to take any of the Kristen Leigh Glimmer Gels, apply them as a wash of color on my eyes, then smoke out a matte eyeshadow on top of an eyeliner pencil with them.
Kristen Leigh Glimmer Gels Review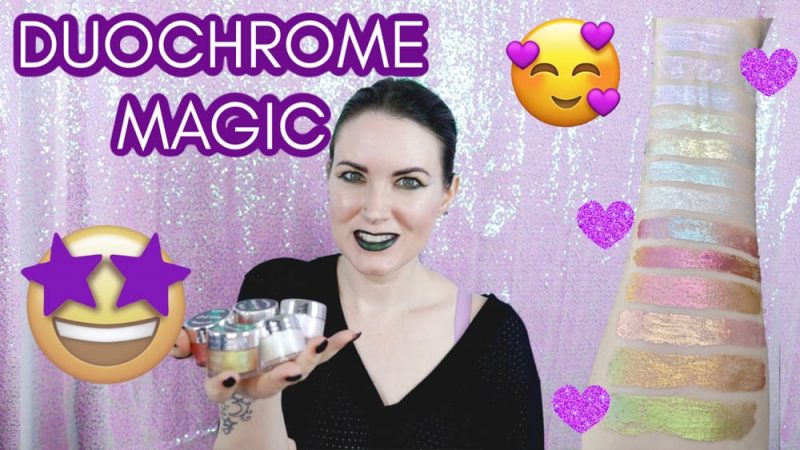 My favorite Kristen Leigh Glimmer Gels eyeshadows are Devious (green to gold to peach), Indisposed (burgundy to teal blue to rusty brown), Epiphany (pinky rose gold to peachy coral), Seriously (indigo to pink to purple to gold), Hypnotic (aqua to blue to purple to pink) and Chill (icy silver white). If you only want to grab a few, these are the ones I would recommend.
I love wearing Devious with yellows, greens, olives, khakis and blue. Indisposed looks great with reds, burgundies, pinks, and purples. Epiphany is beautiful all by itself as a wash of color, or with pinks, corals and peaches. Chill is stunning on the body. Seriously and Hypnotic look great layered on top of most cool tones, paired with greys, or on their own.
The Kristen Leigh Glimmer Gels work best for me if I apply them with a flat brush or fingers. I recommend applying them in thin layers. While they are pretty on their own, I also really like layering them on top of other eyeshadows and eyeliner pencils. The Glimmer Gels are very easy to blend out and mix with other colors, due to their formula. This makes them ideal for quick makeup routines.
One of the biggest reasons I felt it was worthwhile for me to buy a bunch of the Kristen Leigh Glimmer Gels is that they have a 2 year shelf life. You're getting 5 gram jars filled with product. Even if you wear the same color daily, I am guessing a jar would last you at least 4 months. And with the way I love duochrome eyeshadows, I know they'll give me a lot more variety within my collection because of how easy it is to blend them together or with other eyeshadows.